At Columbia, there isn't 'one person' that helps set us apart from the competition; in fact, we have a whole team of people! Columbia is proud of our team because, as a family-owned business, we understand the importance of each team member, the contributions they make, and the dedication they show to our customers. Without them, Columbia wouldn't be the same!


We wanted to share with you just a few of our superstars. These team members truly go above and beyond the expected to create exceptional experiences for our customers.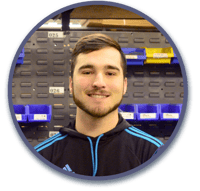 One of our newest team members is Jake Vossen. Jake has been with us just shy of a year. He enjoys working with his hands, is energetic and is always ready to help with a smile. Jake is an avid baseball fan (go Cleveland Indians!), so it stands to reason that his favorite film is The Sandlot. As our Shipping and Receiving Handler, Jake ensures that all shipments are organized and received properly, as well as maintaining an accurate inventory of parts. He also helps ship orders to our dealers and customers and takes pride in a job well done.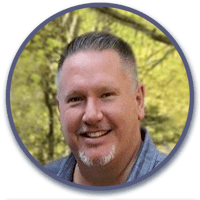 John Groff is our West Coast Sales Manager and just celebrated his 3-year anniversary with Columbia. He is originally from Miami and is crazy about seafood, especially if it's paired with a good amber craft beer. John enjoys the family atmosphere of Columbia. One thing that sticks out to him is the camaraderie our sales team has, especially after the sales team retreat they went on last fall. Having the time to brainstorm and learn from one another was valuable not only for John's job but also in his relationships with our internal team, as well as with his dealers. Just a few of John's job duties include account management, field visits, product knowledge, and on-site training.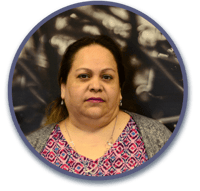 Interacting with dealers is one of Iris's favorite things about working at Columbia. Over the years she has befriended a dealer in Australia and has loved the opportunity to learn about their unique culture. As a Parts Specialist, Iris Reyes has been with Columbia for 13 years and still finds opportunities to learn with each new day. She loves the family atmosphere at Columbia and enjoys putting her bilingual skills to use when assisting customers. Iris also loves tacos and sharing her free time with her grand kids.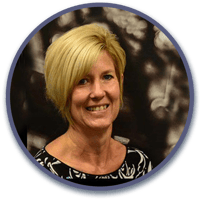 One of our more veteran team members is our manager of our international and direct accounts, Nicki Johnson. Nicki has a lively, firecracker personality and it shows in the long-lasting relationships she has built over her 26 years at Columbia. She loves being able to exceed customer expectations, and her favorite parts of her job are working with her peers and continuing to grow the relationships she has gained with customers. Recently, like most of us, she has gained a new favorite film, Bohemian Rhapsody.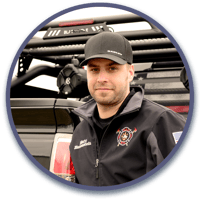 Matt Heuenstein has been involved in many aspects of Columbia over the last 6 years. He began his journey with Columbia building our vehicles from start to finish which gave him intimate knowledge of our vehicles and made his transition to a Specialist on our technical support team seamless. One of Matt's favorite memories on the job was when he helped build the Eagle models that were used for our

Drive for Veterans

in 2013. Matt is also a local firefighter and sports truck enthusiast. "My favorite part of my job is working around great people that are passionate about what they do; helping our customers is just a bonus."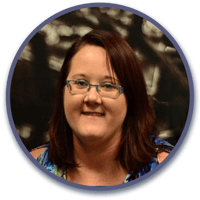 Heather Haefer has been Columbia's Inside Sales Coordinator for five years. She enjoys matching our vehicles to her customers' needs but also recognizes that not all jobs require the same upfit. One of Heather's many skills is being able to help customers find solutions to problems they may have overlooked (such as additional safety features that are required for a particular application). One of the things that Heather enjoys about working at Columbia is the feeling of family, "Columbia truly cares about me and wants to see me succeed because then, we all succeed together."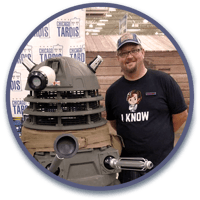 When it comes to on-site evaluations and product matching, the force is strong with our Application and Sales Engineer, Lisle Rohlwing. Lisle has been with Columbia for 14 years and is an active leader in Columbia's developmental vehicle designs and electrical component management. He loves that each day brings something new, and he strives to bring on improved designs through the creativity and ingenuity of troubleshooting. Just like Vizzini in one of his favorite books, The Princess Bride, who said, "I don't guess. I think. I ponder. I deduce. Then I decide. But I never guess," Lisle always thinks, tests and researches all viable outcomes to find the best solution possible for our customers.
Columbia is proud to provide 'inspired solutions that move our customers'. These solutions primarily show in our versatile line of electric utility vehicles and in the after-sales support we provide with them. Still, Columbia is about more than building exceptional electric utility vehicles - we love the relationships that our employees and customers continue to build with each other. We are fortunate to have found such a great team of people to help care for and support our customers; after all without our people, none of that would be possible!
Interested In Becoming A Part Of Our Team?
Now that you have been introduced to some of the friendly faces of our superstar team, we want to know if Columbia sounds like the place for you! We welcome new talent and look forward to getting to know you.

More About Columbia
Based in Reedsburg, Wisconsin, Columbia is a premier electric vehicle manufacturer whose history dates back to 1946. Columbia has one of the most expansive electric vehicle product line-ups in the world, producing electric vehicles for private use as well as commercial and industrial applications that include models that move from 1 to 24 people, carry up to 6,000 pounds of payload, tow up to 16,000 pounds and travel up to 25 miles per hour. To learn more about Columbia, visit http://columbiavehicles.com/.
Columbia Vehicle Group, Inc. is a member of the Nordic Group of Companies, Ltd. Nordic Group (headquartered in Baraboo, Wisconsin) is a privately-held holding company consisting of subsidiaries with 22 facilities, and 24 marketing units around the world with over 2,400 associates. Nordic Group member companies manufacture and distribute plastic, seating and transportation products worldwide for industrial, commercial and consumer markets. For more information, visit www.nordicgroup.com.