With the American Rental Association recently forecasting massive growth projections on the horizon for the rental industry in 2022, we wanted to get a grasp on what preparation looks like both for dealer rental fleets and large rental companies.
So we recently sat down with Kirt Little, president of valued Columbia dealer Southwest Toyota Lift, to discuss the state of the rental industry. Southwest Toyota Lift is involved in the rental space both through their own rental fleet of Columbia vehicles, as well as through relationships with large rental companies in Las Vegas and southern California.
In light of recent developments such as the ARA forecast, Southwest Toyota Lift has implemented a new, increased focus on its rental fleet. According to Kirt, with growing demand and increased rental rates, it's a no-brainer for dealers to pursue rentals.
Large events like college graduations or conventions seem to be ready to ramp up in the next year, which can spur on large rentals of 30 vehicles or more! Because of this, Kirt and his team felt the need to grow its original Columbia rental fleet of 20 vehicles, so they placed an order for 45 additional Columbia vehicles outfitted to be rentals. Similarly, two large rental companies recently placed orders for a total of 80 vehicles through Southwest Toyota Lift.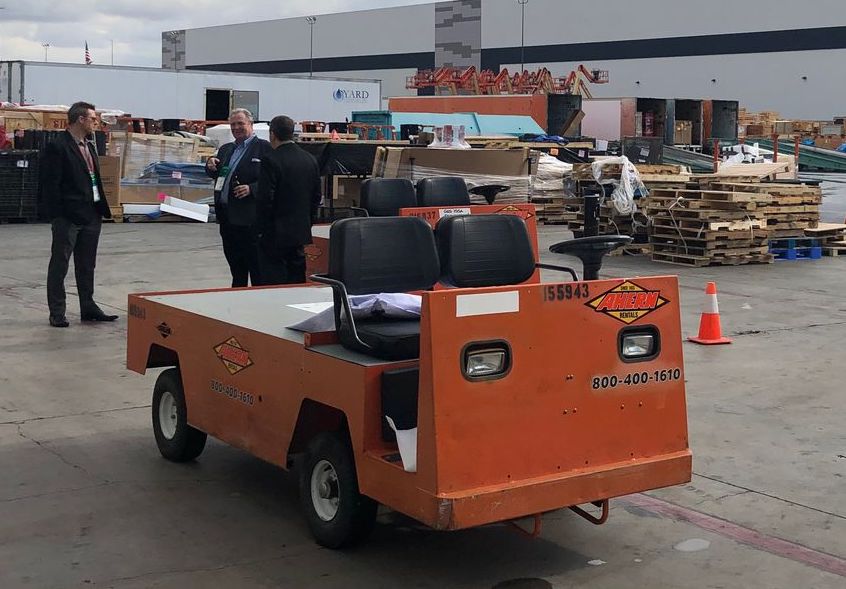 Columbia's lineup consists of several vehicle models that excel as rentals. While our Utilitruck and Journeyman are often employed at colleges and universities to navigate the campus, Kirt shared that there are two models that serve as the primary rental workhorses: the Payloader and Expediter. Kirt explained that these two models have an edge on the competition's offerings for a few reasons:
Superior product design
Close relationship with and support from Columbia's team
Faith in Columbia's top-tier brand reputation
Strong return on investment
Robust and durable fleet vehicles
With demand on the rise, is your rental fleet ready for the growth ahead in 2022? We're here to support you, whether you're a rental company looking to increase your fleet, or a dealer looking to increase your presence in the rental business!