On Wednesday, December 20th, the W.R. & Floy A. Sauey Family Foundation donated a Columbia Shuttle to Circus World Museum in Baraboo, WI. The foundation shares its home of Baraboo, WI, with Circus World Museum, as well as its efforts to preserve local history and provide educational opportunities throughout the surrounding Baraboo area.
The Shuttle that is now being used by Circus World Museum allows for transport of up to 6 people, has a maximum speed of up to 18 mph, and has the highest rated motor class of its type, making it the perfect environmentally-friendly vehicle to assist in the efforts of Circus World and its visitors. The Shuttle will be used to help guests tour the museums many attractions that span its 64 acres.
This Shuttle will join the existing 4 shuttles on location to further assist the guests of Circus World, making the campus one of the most accessible places to visit in the area. Scott ODonnell, Executive Director of Circus World, was very enthusiastic and thankful for the donation of the Columbia vehicle.
"Circus World is blessed with a diversified and expansive site. With this size comes operational challenges: helping our guests who require assistance with long distances traverse our campus, shuttling guests during inclement weather, assisting guests who arrive at our main entrance close to showtime at the Big Top be able to see the majority of the performance, and operational support for special events. Our fleet of Columbia Shuttles have transformed our guest services and operational model. Our guests - whether returning or visiting anew - LOVE the carts. Instant relief can be seen on their faces where mobility worry turns to smiles of enjoyment. The carts are well-built work horses; in fact, onsite we refer to them as our mail service in homage to the through wind, rain, snow, and sleet these vehicles provide service. They are easy to operate and provide easy access for our guests who have mobility challenges. Quite simply, we greatly value and appreciate the Columbia Shuttles as invaluable members of our Circus World family."
More About Circus World
Circus World Museum began in 1959 on a plot of land less than an acre in size and six circus wagons. Today the museum covers 64 acres and includes 30 permanent structures, seven winter quarters buildings, plus the Ringling Bros. Circus Train shed complex.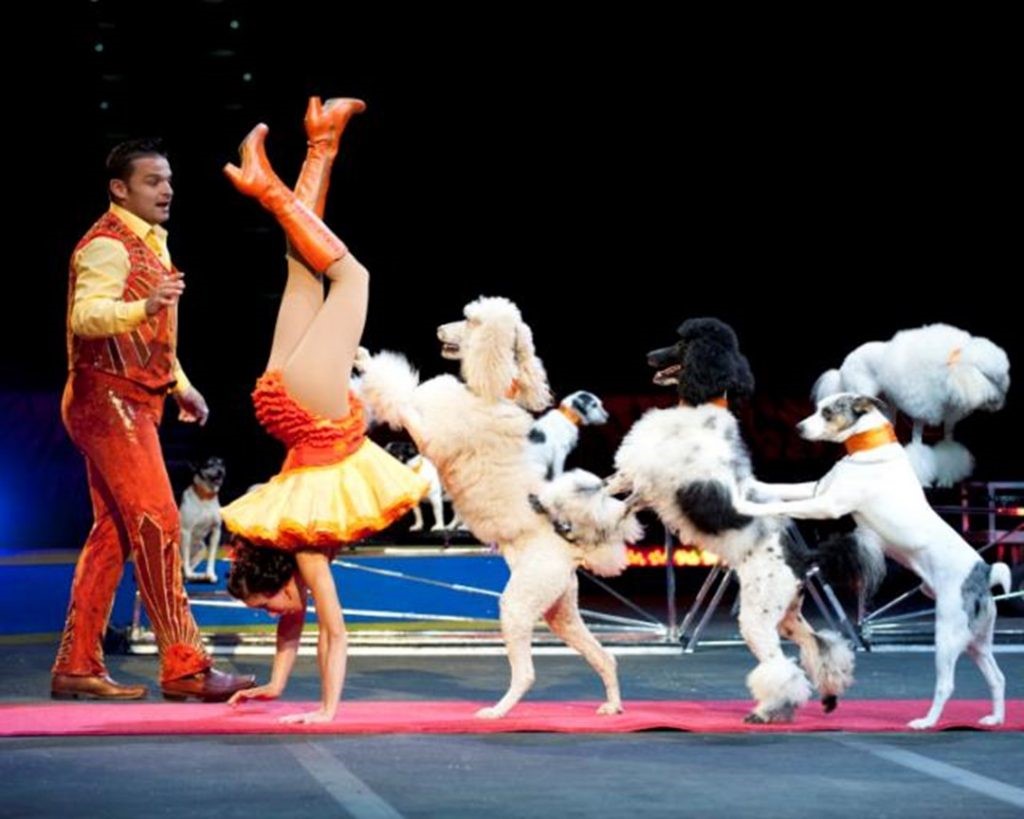 Circus World keeps the magic of the circus alive with everything from acrobats to elephants. Circus World Museum is a true Wisconsin treasure that is internationally recognized and respected and will continue to be enjoyed by families for generations to come.
If you wish to learn more about Circus World Museum or how to donate, please visit
http://www.circusworldbaraboo.org/.
More About Columbia and The Nordic Group of Companies
Based in Reedsburg, Wisconsin, Columbia is a premier electric vehicle manufacturer whose history dates back to 1946. Columbia has one of the most expansive electric vehicle product line-ups in the world, producing electric vehicles for private use as well as commercial and industrial applications. Products include models that move from 1 to 24 people, carry up to 6,000 pounds of payload, tow up to 16,000 pounds, and travel up to 25 miles per hour. To learn more about Columbia, visit
http://columbiavehicles.com/.
Columbia Vehicle Group, Inc. is a member of the Nordic Group of Companies, Ltd. Nordic Group (headquartered in Baraboo, WI) is a privately-held holding company consisting of subsidiaries with 22 facilities and 24 marketing units around the world with over 2,400 associates. Nordic Group member companies manufacture and distribute plastic, seating, and transportation products worldwide for industrial, commercial and consumer markets. For more information, visit www.nordicgroup.com.
More About The W.R. And Floy A. Sauey Family Foundation
The W.R. and Floy A. Sauey Family Foundation was started in 1998. It is a private corporate foundation, committed to the local communities in which the Nordic Group Member Companies have operations. The W.R. and Floy A. Sauey Family Foundation has 3 main missions: to promote the preservation and participation in the free enterprise system; To encourage associates and associates children to be well-educated individuals towards developing self-supporting, marketable skills; and to promote the quality of life of the local communities in which the Nordic Group Member Companies have operations, with a focus on child and family issues.
Pictured: David Saloutos from Circus World, Mike Palm Baraboos mayor and Circus World Boardmember, W.R. Sauey, Scott ODonnell Executive Director of Circus World, Eric Sauey President of Seats, Inc., Floy Sauey, Alison Martin of the W.R. & Floy A. Sauey Family Foundation, Al Balk Columbias Director, Customer Solutions, and Nicki Johnson Columbias Inside and International Sales Manager.