August 2017: When Columbia Vehicle Group's Regional Sales Manager, Scott Kallner, spoke with a university in Texas, Scott was able to recognize the need of a Summit Utilitruck on the campus. A demo was then arranged to take place in September, 2017 to see if the vehicle truly was the right fit for the college's needs. During the demo the college's head mechanic looked over the Summit Utilitruck and quickly determined that it would fit their needs and more!
Columbia's Summit Utilitruck had all the right components to get the job done on campus, so the University in San Marcos purchased 4 Summit Utilitrucks and 2 Journeyman! The 4 Summit Utilitruck were specially engineered with a rear lift gate and high side rails to accommodate the rigorous tasks needed by the college.
These vehicles will be used to support the college's recycling department. the university has over 600 acres and over 38,000 students attend annually. With that large of a campus and that many people utilizing its grounds, it's no wonder that the campus needed a vehicle durable enough to help handle the recycling needs on campus.
Columbia's Summit Utilitruck and Journeyman are proving themselves to be assets in the university fleet. The superior service and support the university is receiving from our local dealer has been an essential part of our customer philosophy. With the success the university is seeing with Columbia, there has been an additional order for 6 more vehicles and potential for even more in the future!
One of the great successes of the vehicle sales to the Texas university was the utilization of the U.S. Communities Program. The university used the program to get a no bid, no hassle, lowest price guarantee on Columbia vehicles, saving them both time and money.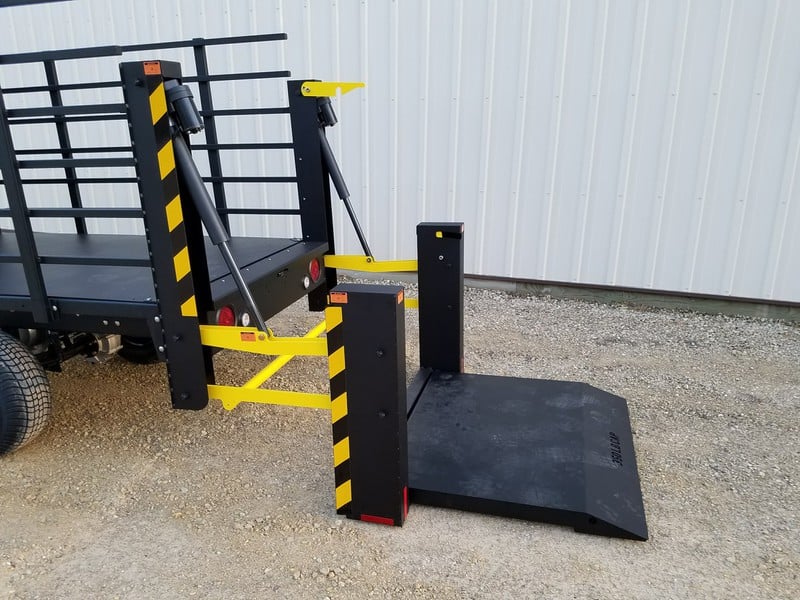 More About Columbia
Based in Reedsburg, Wisconsin, Columbia is a premier electric vehicle manufacturer whose history dates back to 1946. Columbia has one of the most expansive electric vehicle product line-ups in the world, producing electric vehicles for private use as well as commercial and industrial applications that include models that move from 1 to 24 people, carry up to 6,000 pounds of payload, tow up to 16,000 pounds, and travel up to 25 miles per hour.
To learn more about Columbia please visit https://columbiavehicles.com.
Columbia Vehicle Group, Inc. is a member of the Nordic Group of Companies, Ltd. Nordic Group (headquartered in Baraboo, Wisconsin) is a privately-held holding company consisting of subsidiaries with 22 facilities, and 24 marketing units around the world with over 2,400 associates. Nordic Group member companies manufacture and distribute plastic, seating and transportation products worldwide for industrial, commercial, and consumer markets.
For more information please visit www.nordicgroup.com.
More About U.S. Communitites
U.S. Communities is the leading national government purchasing cooperative, providing world class government procurement resources and solutions to local and state government agencies, school districts (K-12), higher education institutions, and nonprofit organizations. U.S. Communities was founded in 1996 as a partnership with National Sponsors. Today, our National Sponsors include the Association of School Business Officials, the National Association of Counties, the National League of Cities, the United States Conference of Mayors, and the National Governors Association. U.S. Communities is the first cooperative purchasing program to earn the NIGP Accredited Cooperative (NAC) accreditation. More than 55,000 agencies, education institutions and nonprofits utilize U.S. Communities contracts to procure more than $2.3 billion in products and services annually. For more information please visit www.uscommunites.org/suppliers/columbia/.