Columbia's Expediter is the productivity specialist in our industrial lineup. Versatility is the bread and butter of this model, making it the favorite of many rental customers who serve a vast array of customer types. If you have a wide variety of indoor transportation needs, the Expediter is built for you! Let's dive into the many areas the Expediter can serve your team for maximum productivity.
Transportation
The Expediter provides your team with efficient transportation and an increased range of work. With a speed of 8.5 MPH, the Expediter travels at about 3 times the speed of walking, so in large, indoor facilities, utilizing the Expediter to cover more area in less time is a no-brainer. Beyond speed, the Expediter also provides the range for your team to cover miles at a time with a fraction of the fatigue that walking would impose, making for a more productive workforce. With its standard fold-down seat, the Expediter quickly provides space for a second seat to move personnel comfortably and quickly. Facilities like convention centers, distribution warehouses, or hospitals can be daunting to traverse, but the Expediter provides abundant efficiency and range so you can keep your focus on work.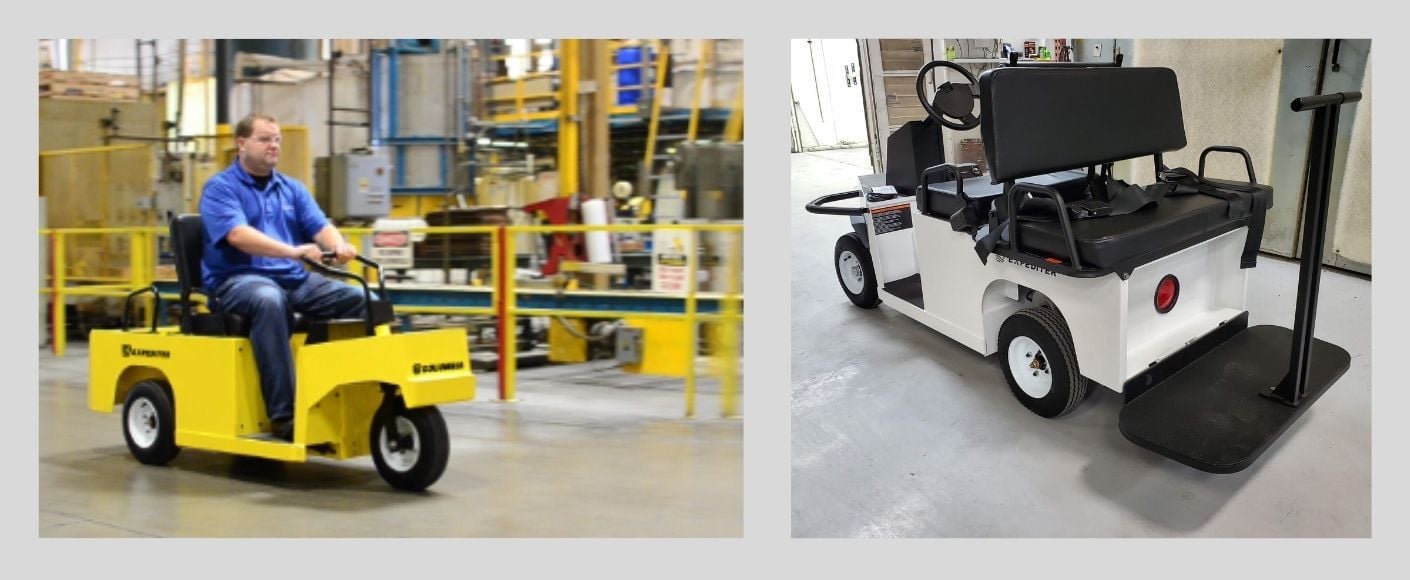 Payload/Towing
While Columbia's Payloader is the burden-carrying specialist in our lineup, the Expediter packs a punch with its compact profile, allowing you to haul equipment and even tow up to 1,000 pounds! While equipped to transport a second passenger, the Expediter's back deck is also engineered to carry your team's heavy equipment with a total payload capacity of 750lbs. In a perfect merging of attributes between the Payloader and Chariot, the Expediter provides rugged power in a smaller frame for tighter spaces and maximum versatility.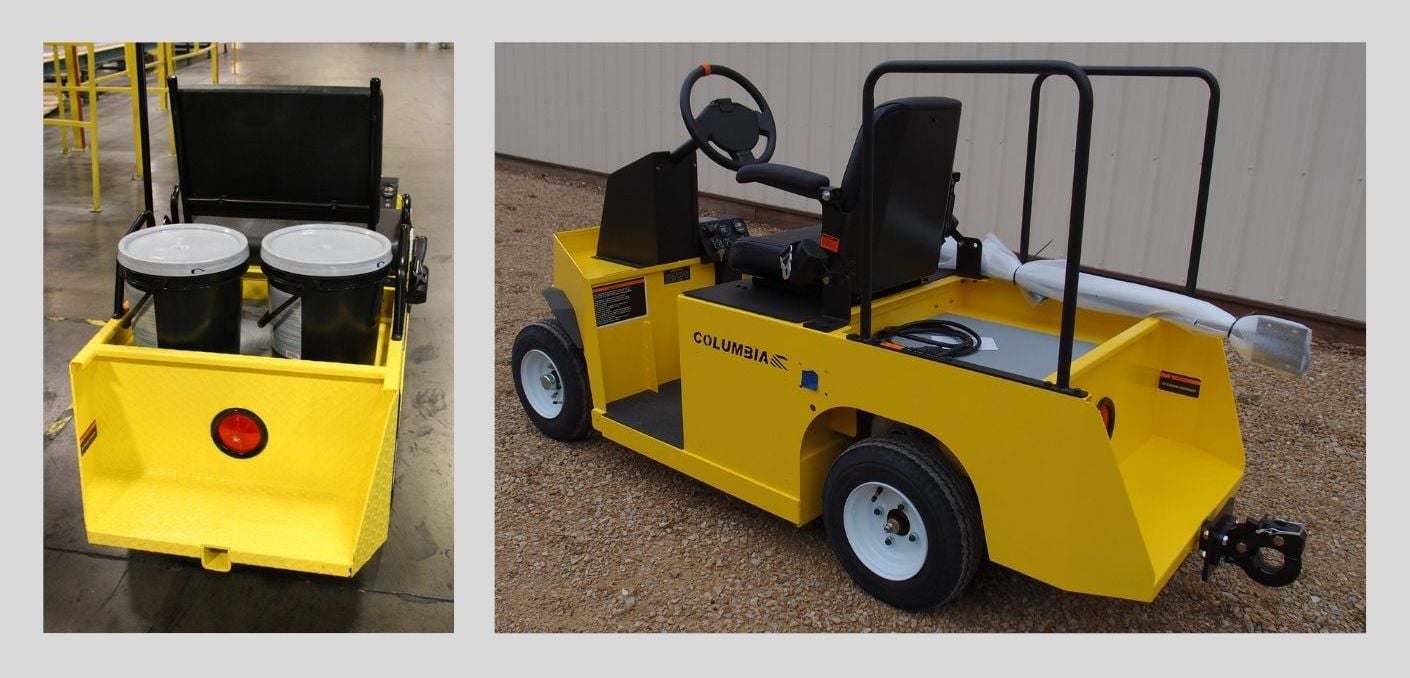 Custom Solutions
As with many of our vehicle models, we're ready to curate the Expediter with your team's specific needs. We want your Expediter fleet to be ready for work upon arrival, so we offer the option for a built-in, durable toolbox on the back deck, where you can store loose equipment safely. You can also equip the Expediter with an extended deck, different steering wheel designs, an enclosed cab, a safety light, large stand-up handrails, and much more! Additionally, our team is always ready to innovate custom solutions for your unique needs, and the Expediter is the perfect model for versatile features!
Are you ready to skyrocket your team's productivity? Rely on the Expediter to serve in whatever areas of work challenge you. Find out more about the Expediter and reach out for a demo today on our website!