Columbia believes that the success of our business is directly attributed to the strength of our distribution network. We're stronger together! So, when a product leaves our manufacturing facility and arrives at an authorized dealer, we're confident our vehicles are in good hands!
Improved Quality Control
When a trusted dealership stocks a product they believe in, they help better implement and enforce our high standards of quality control, getting the highest caliber vehicle to our customers faster, and helping our customers save time and money so they're able to get their tasks completed sooner.
Extended Geographical Coverage
Nurturing a partnership with a dealer who fully supports our vision allows us a wider reach geographically using their connections and our product to help them build and maintain close relationships with their customers. These relationships help us gain insight into how we can improve our products and services to better fit the needs of the customer in every geographical location.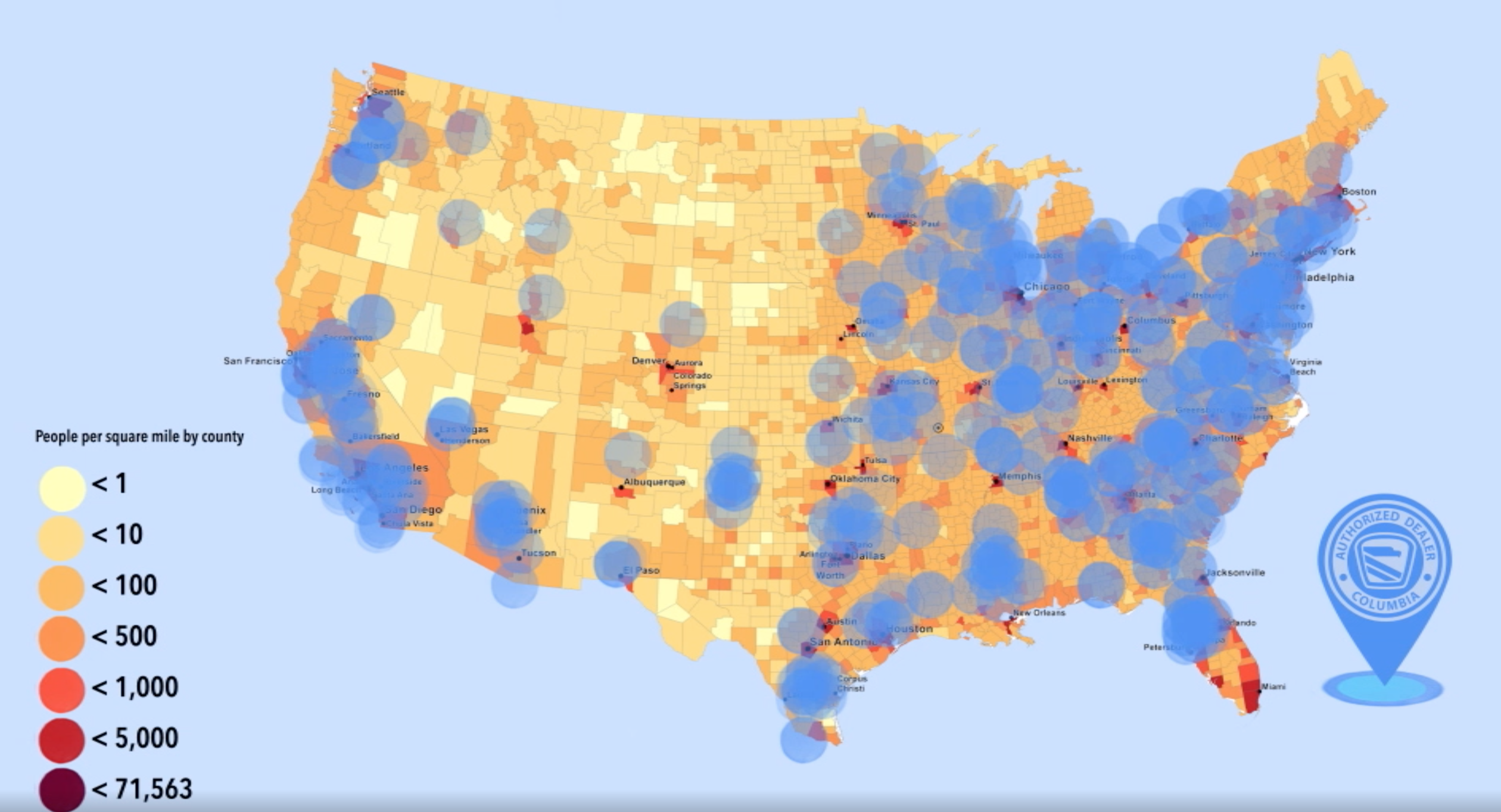 Enhanced Overall Support
A strong distribution network allows for more service locations, better distribution for parts, and qualified field support; it also provides customer experience opportunities with vehicle demonstrations, a great way to see Columbia vehicles in action! The relationships we build with our dealers support our customers in every step of vehicle ownership, from choosing the right vehicle to fit a customer's specific needs to answering questions about vehicle operation and more!
In short, the strength of our distribution network is vital to our success, and Columbia is grateful for the opportunity to lean into our dealer's vast knowledge of our customer's wants and needs. Our dealers' excellent reputations in the market help Columbia shine and that's why we only partner with the best! If you are an exceptional dealer looking to partner with us email us at info@columbiausa.com. If you are a potential customer looking for an exceptional dealer, please check out our dealer locator at http://hubs.ly/Q01nQ2730 . We look forward to a new partnership with you!