Our new parts website was designed to let users find, order, and receive parts quickly and efficiently. We wanted our dealers and partners to be able to get the parts they need as soon as possible because vehicles awaiting maintenance mean lost money. Our parts website is really easy to navigate and includes information tailored to each individual part. We also include multiple ways to search, making it easy to find the part you are looking for, without having to know too much about it.
The first way you can search is by Vehicle Identification Number (VIN). After typing in your VIN number you will see a build sheet of every part that was used in that particular vehicle. The build sheet includes the part description, part number, catalog description, and the quantity of each part that was used in the vehicle.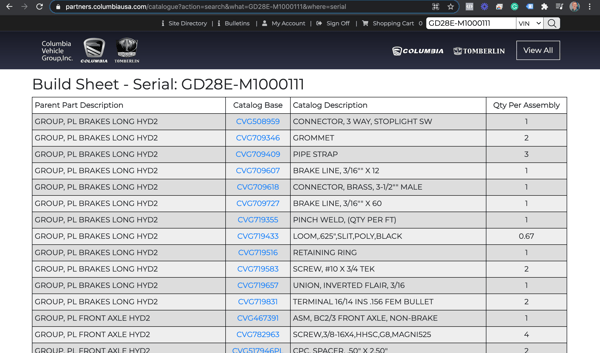 The second way to search is by model type. You can click on the type of vehicle you are looking for, then select the vehicle model or year. From there it will show you every group or "family" of parts. After clicking on a part group, every individual part located in that group will be listed, along with a diagram of where each part is used. If you're unsure what group a part is listed under, you can go back up to the search bar and type in exactly what you're looking for.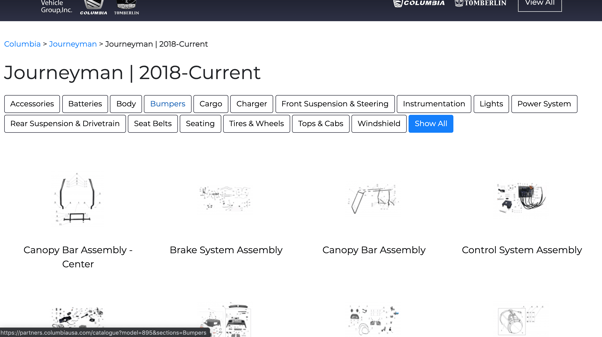 At any time you can click on an individual part number to see more information about it. You'll be able to see the part description, price, picture of the part, where else the part is used, and have the option to add it to your cart.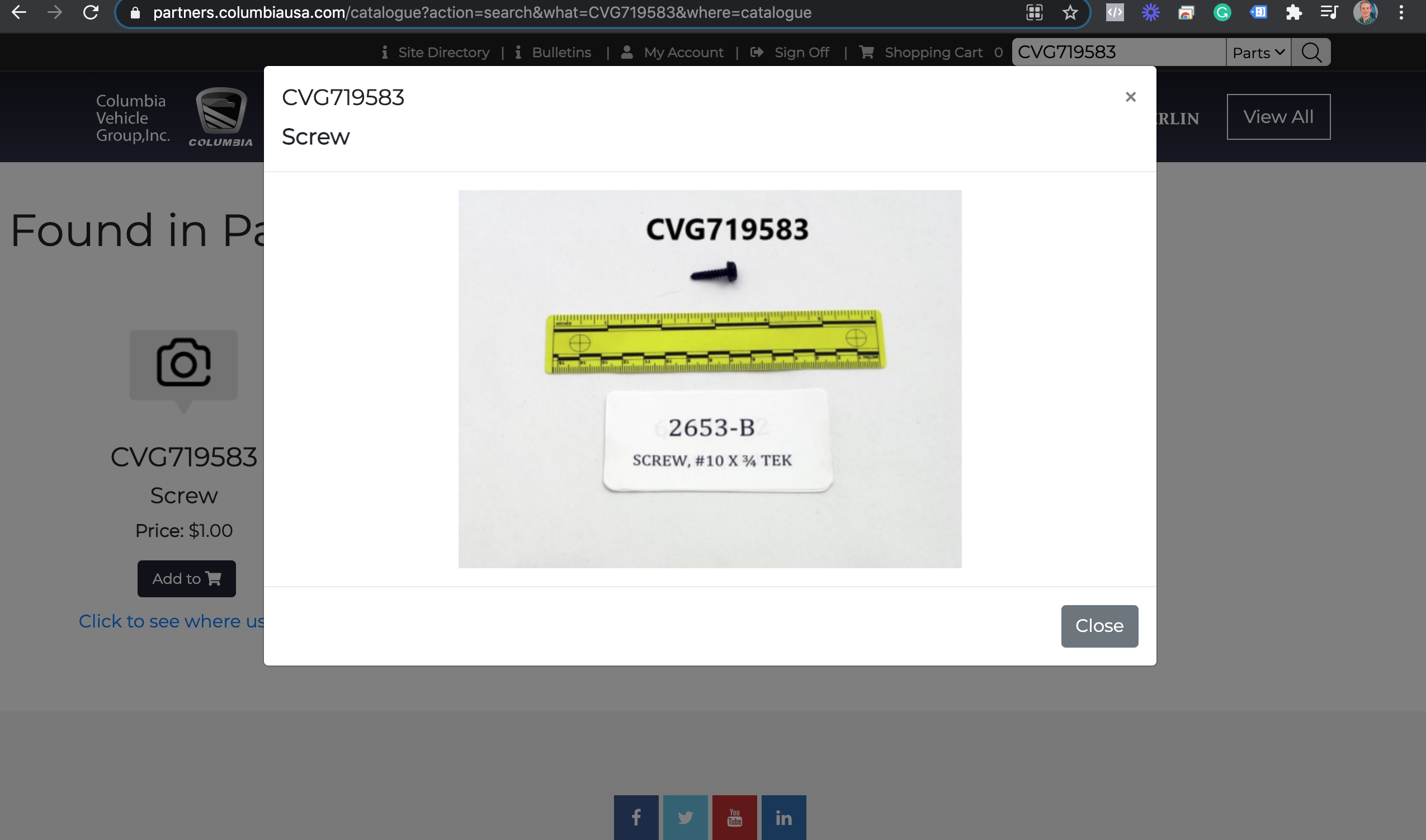 With all of these different search methods, you should be able to find any information you need on a part, along with being able to purchase it right from the site.
Columbia's new parts website is a great tool that many people are not yet familiar with. The accessibility of the website allows our partners to find, order, and receive the parts they need quickly and efficiently.
https://partners.columbiausa.com/